These statistics will shock us. 3.7 million homes in the US are broken into each year
That's 7 homes every minute. You can expect one in every 36 homes to be robbed according to the FBI. A surprising number of burglars – almost 30% gain access to homes through open or unlocked entrances. A damaged or defective door lock is as effectively bad as an open entrance. These data should alarm you to have your home lock and key issues addressed without delay as soon as you experience them. Have a professional locksmith service provider do the job.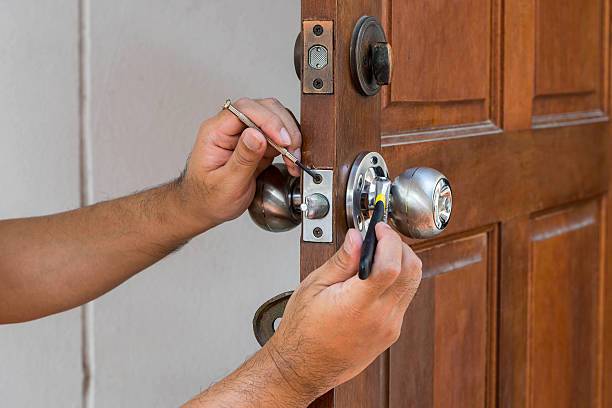 Professional Residential Locksmith
If it is obvious that your home's locks are defective or not strong enough to reasonably deter intruder entry, call the experts in locksmith service, Chicagoland Locksmith Services. Installing robust locks is our expertise and providing you security through our locksmith service is our priority. Aware of the urgency of your locksmith service needs, we dispatch our team of professionals right away. Wherever you are in Glen Ellyn, we will attend to your call for assistance without delay, be it day or night time. The valuable attention you and your property needs cannot wait.
Our professionals have a track record of prompt, efficient, and excellent customer service. Their years of experience providing solutions to all types of house lock and key problems make any locksmith issue manageable and easy. They are highly trained and abreast of the latest technology in lock repair, key cutting, and duplication, utilizing state-of-the-art tools and techniques in their job.
Our Residential Services
We provide locksmith services for your house structures' lock and keys such as doors and cabinets.
Locks installation and repair services
Lock replacement and re-keying
Looking after the security of your home and property is your responsibility as a homeowner. Make us your partner in this important effort. With Chicagoland Locksmith Services, you can be confident of quality locks and keys, expert workmanship, and robust installation that will put you at ease that your family and property are adequately protected from illegal intrusion.
Call us at

630-276-6277

. We'll be at your urgent service.
Need a Locksmith Now?
Your key and lock may be small devices but the implications of issues with them to your safety and protection are enormous. You can be an easy victim of theft, violence, or be in legal trouble.
Call the professionals as soon as you experience any problem or concern with keys and locks. Call Chicagoland Locksmith Services at 630-276-6277 when in Glen Ellyn, IL. We are at your immediate service.