Losing car keys is not a trivial matter.
Car theft is one of the worst things that can happen when you lose your car key, far worse than the inconvenience of not being able to drive home or to an important destination. When that happens, you don't just lose your vehicle, you might even be implicated in future crimes involving your stolen car. Any key issues with your car must be addressed immediately to avoid great inconvenience and serious consequences.
Be sure to work with experts for any problems with your vehicle's key and lock.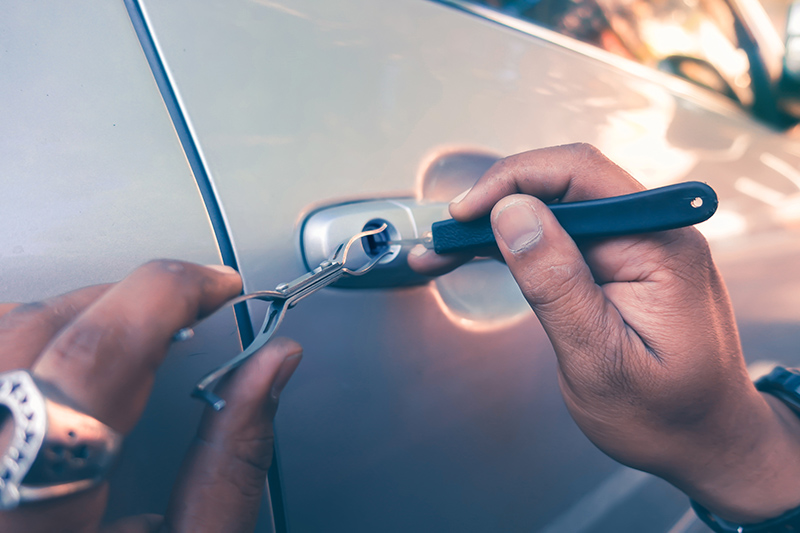 Professional Automotive Locksmith Services
When you are in Glen Ellyn, Wheaton Naperville, or surrounding areas, Chicagoland Locksmith Services is the expert locksmith service provider to call. Whether you experience a car lockout, issues with your key, ignition, remote fob or responder vat key, or loss of key, you can depend on us to provide you the solution you need urgently. We are available day or night, 24/7. Our efficient professionals will be at your service in no time after you call and will not take hours to rectify your problem. After we have worked with your automotive locksmith issue, that's when you will be able to say that you just had a small inconvenience.
We deal with lock and key issues of all types of motor vehicles from a two-wheeled motorbike to cars, vans, and large trucks. Whether you need to replace lost, damaged, or broken keys or just need to have a key duplicate, our expert personnel can program and cut keys for any type and make of vehicle you may have. We can reproduce new keys on-site, to allow you to get to your destination with minimal delay.
Other causes of problems we frequently encounter involve keys accidentally left in the ignition and the car self-locked, or keys jammed into the car door while attempting to get inside. We can get you out of stressful situations when similar accidents happen to you. Call us and our ready technicians will come to your rescue in no time. The key stuck in the lock of the car door is extracted to remove it and the door lock repaired when necessary. In a car lockout, our locksmith can cut the key by code, copy the key fob and transponder so the car can be restarted.
Our Automotive Services
At Chicagoland Locksmith Services, we offer the following services:
Standard car keys for cars, vans, and trucks
Transponder car electronic chips, fobs, and remotes
Lock replacement & re-keying
Key cutting and duplication service
Chicagoland Locksmith Services is just a call away when you experience lock and key problems.
Call us at

630-276-6277

to avoid stress and more serious implications from happening.
Need a Locksmith Now?
Your key and lock may be small devices but the implications of issues with them to your safety and protection are enormous. You can be an easy victim of theft, violence, or be in legal trouble.
Call the professionals as soon as you experience any problem or concern with keys and locks. Call Chicagoland Locksmith Services at 630-276-6277 when in Glen Ellyn, IL. We are at your immediate service.