Did you know that the rate of property crimes in Chicago is 1.68 times compared to the Illinois average and 35% higher than the national average?
That should tell you not to belittle the probability of the crime happening in your business premises but be prepared at all times. Your business deserves the best protection through your lock systems and security devices. Any illegal intrusion or burglary in your property can cause your business insurmountable losses from theft of valuables and intellectual property and destruction of properties.
It is prudent to consult and partner with expert locksmith service provider to ensure your business place is in the best position to reasonably prevent crimes against property.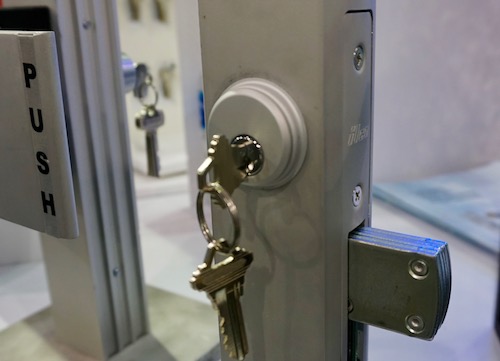 Professional Commercial Locksmith
If your business is located in Glen Ellyn, Wheaton Naperville, or surrounding areas, Chicagoland Locksmith Services is the professional locksmith service provider to work with. We make business establishments, shops, and offices, large or small, secure and adequately protected through our expert commercial locksmith services.
When your door or cabinet locks are damaged or malfunctioning, key is lost or broken, or you doubt the reliability of your locks to deter illegal intruders, you cannot afford a delayed action, let alone ignore the problem. The lock and key issues that you have should not linger another day; thieves can strike at the time you least expect.
Our specialists can install and repair locks and security devices to protect your business, make your premise safer, and allow a more efficient operation. At the instance we receive your call, we waste no time in responding. We arrive at your place in no time and in a similar speedy fashion address your issues. Our highly experienced professionals can be called in day or night, 24/7, complete with the state-of-the-art tools, equipment, spare parts, and supplies they will need in any emergency so you do not lose valuable time.
Our Commercial Services
We provide expert locksmith services for your business' protection and smooth operation including:
Lock change and re-keying
Deadbolt and panic bars installation
High-security lock installation
Filing cabinets, drawers locks
Do not be stressed worrying about issues that can let your business be

vulnerable

to risks of property crimes.
Call Chicagoland Locksmith Services, your professional commercial locksmith, for quick action, your peace of mind and the best interest of your business.
Need a Locksmith Now?
Your key and lock may be small devices but the implications of issues with them to your safety and protection are enormous. You can be an easy victim of theft, violence, or be in legal trouble.
Call the professionals as soon as you experience any problem or concern with keys and locks. Call Chicagoland Locksmith Services at 630-276-6277 when in Glen Ellyn, IL. We are at your immediate service.